Hardware section:
Solutions - Out of the limelight
The Raspberry Pi and the Black BeagleBone have spread tremendously.
Meanwhile, these boards are equipped with a CE marking. As soon as the required conditions (e.g. temperature range, requirement for the graphics, etc.) can be met, these boards are a  choice.
This might be the reason they are found more often in the field of professionals. So there is a Raspberry pi or Beagle Bone working under the hood of a commercial solutions. Small alarm systems with video surveillance, smart home appliances, dispensing equipment, POS systems, and a myriad of a display terminals, I have already seen.

In this section I want to present some own hardware projects which might interest you.
Raspberry projects:
In one of the Raspberry projects, in the field of home automation, the Raspberry had to be installed in a control cabinet.
Due to the facta a housing was  already present, I have searched for a favorable solution and found it.
If you are not afraid to expand your housing with two 3 mm holes, mount the DIN rail clip.
In the Raspberry project there was no contacting by the screws, but however you should be checked in individual cases, because the wall thickness of the housing is manufacturer-dependent.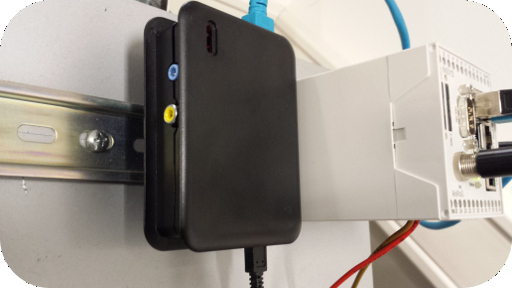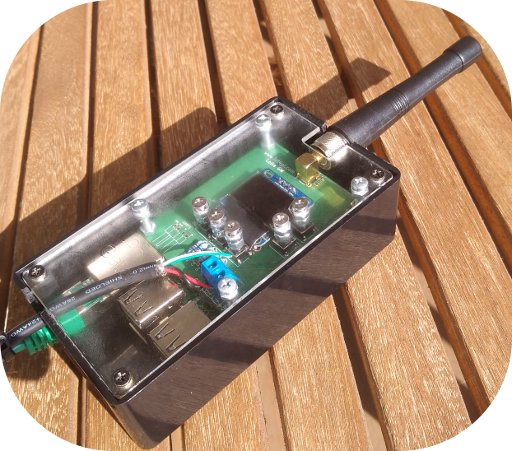 The LoRa Gateway is a single channel LoRa gateway running on a Raspberry pi with a shield.
The main advantage of the LoRa gateway is that it can be equipped with various software.
The gateway can be extended directly on the Raspberry pi with a network server and application server functionalities.
One of the first applications has been developed in cooperation with the Austrian HAM Radio Association (Österreichischen Versuchssenderverband http://www.oevsv.at/home/). In this application, the LoRa Gateway is extended by APRS communication.